Music workshops
An enriching group experience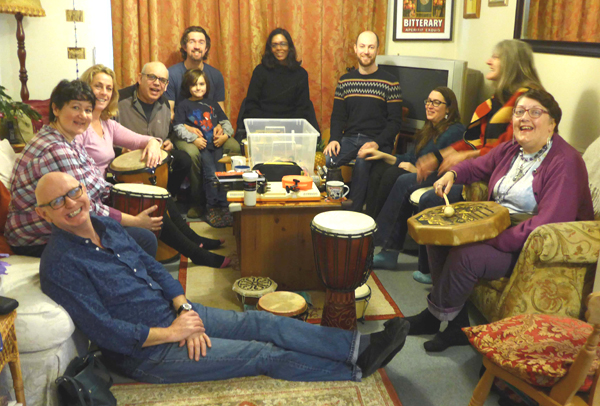 I provide workshops on a range of musical topics to suit everyone from complete beginners to professional performers. They're always quite small - six or eight participants per event - and therefore largely focused on individual needs, whilst being just large enough for a sense of working together, learning from each other and producing work as a group.
The content of the workshops is often based on requests from Ludo Music students and attendees of previous events. Get in touch and let me know what you're looking for - theory, practical advice, playing in a band, writing, arranging - let's see what Ludo Music can do for your musical journey.
These are the workshops we have coming up:
No dates at present.
Sign up to my mailing list to be kept informed of all my events.
Photos from past workshops
Testimonials
Workshop feedback
"I felt very safe which reassured me and encouraged me to work creatively."

"Mixing and working with other musicians in this type of environment is boosting my confidence."

"There was a strong element of learning from my fellow participants."

"The course was run in a way that made me feel safe to experiment."

"Friendly and fun environment for learning and creating."

"Very satisfying and fulfilling."